Product Description
Choose between the Serato or Traktor overlays
This is an (5) piece kit. Cover main interface and all (4) sides. Choose between Serato or Traktor overlay graphics.
Quality
12inchSkinz are the most durable on the market, and well tell you why!
ADHESIVE LAYER: Starting with the adhesive side that adheris to the mixer surface, is speciallily designed with an anti-self sticking, "Air Xscape", pressure permanent adhesive. This technology allows for an easy install with 100% surface contact with no trapped air pockets. This allows you to install with no special tools, just your crafty DJ fingers.
5mil POLYCARBONATE OUTER LAMINATE: Our anti-reflective, micro textured lamination provides protection for the hardware surface and maintains a stylish OEM look.
Technical Details
2 layer skin: Air Xscape pressure permanet adhesive layer & 5mil thick, anti-reflective, micro textured surface laminate.

Installs directly on the hardware surface

Provides more visibility to faders and knobs in a dimly lit dj booth

Once applied, skin may removed once with no leftover sticky residue

Skin provides maximum protection and will not fade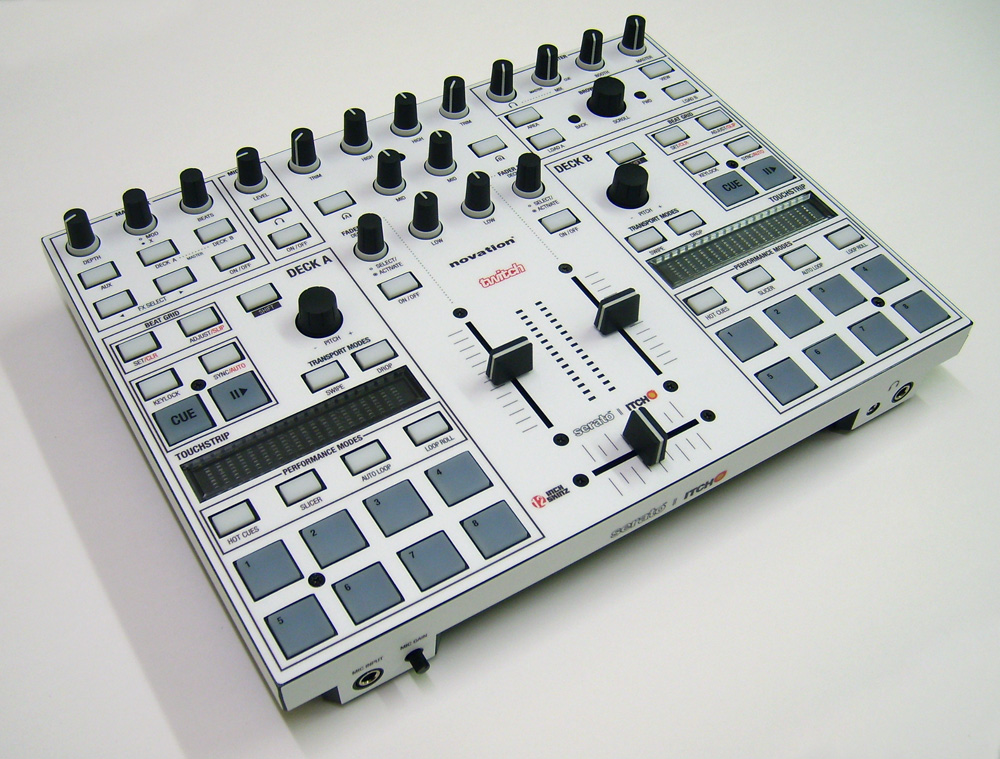 Product Videos
Custom Field
Product Reviews