Product Description
This is an (1) piece kit for the Mixars Duo.
The benefits of a magnetic skin gives you the ability to leave your mixer at home and take your customized skin with you. This skin can be installed in just a few seconds which makes it perfect for the touring Dj on the go. The magnetic properties of our skin will NOT interfere with the internal line and cross faders. The anti-reflective, micro texture laminate make these skinz extremely durable and offer the same feel and look as the original face plate.
12inchSkinz are the industry standard in custom hardware overlays.
DURABLE LEXAN OUTER LAMINATE: Our anti-reflective, micro textured lamination provides protection for the hardware surface and maintains a stylish OEM look.
MAGNETIC SKINZ: These are re-positional and removable. Only the FADER caps need removed for skin installation (0 second install max)
Technical Details
2 layer skin: Bubble Free pressure permanent adhesive layer with an anti-reflective, micro textured surface laminate.

Installs directly over the hardware

White skinz provide more visibility to faders and knobs in a dimly lit dj booth

Once applied, skin may removed once with no leftover sticky residue

Skin provides maximum protection and will not fade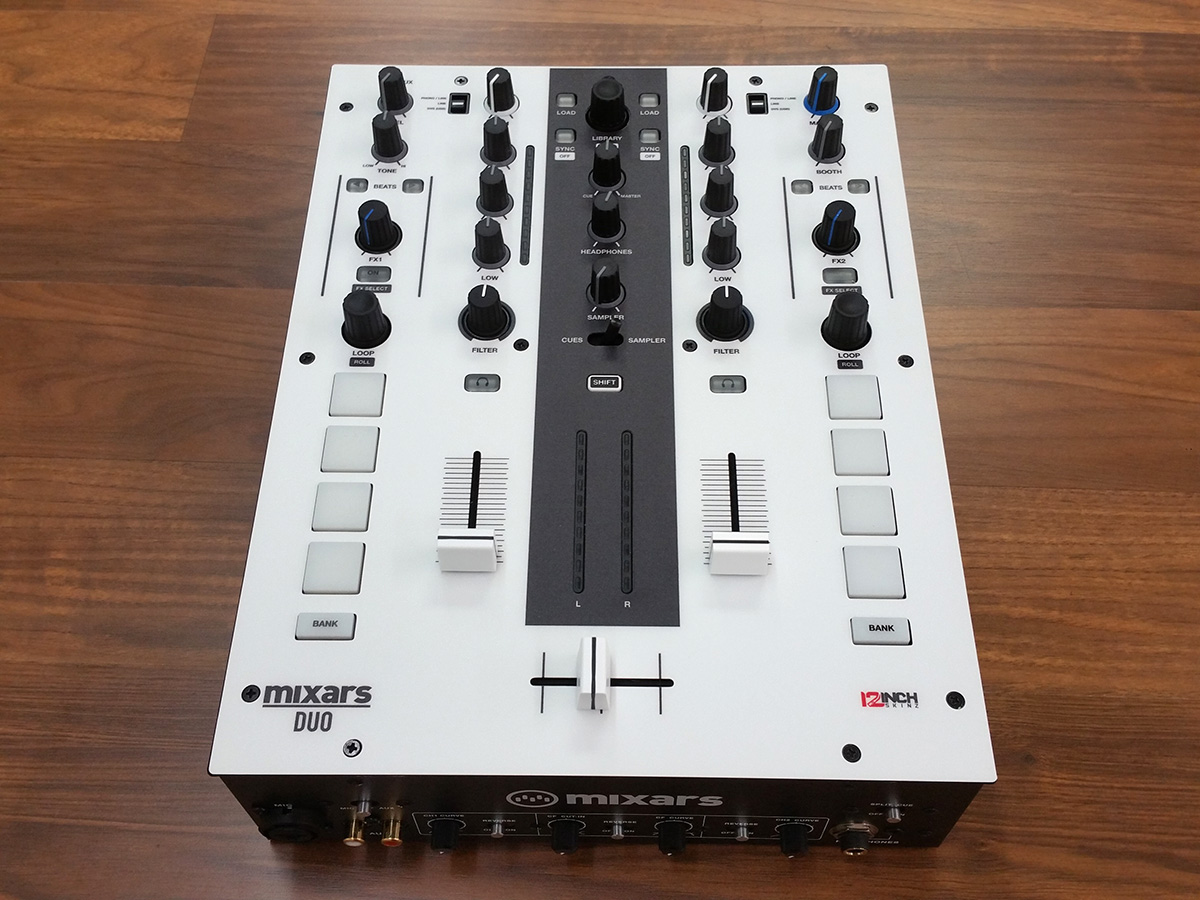 Product Videos
Custom Field
Product Reviews